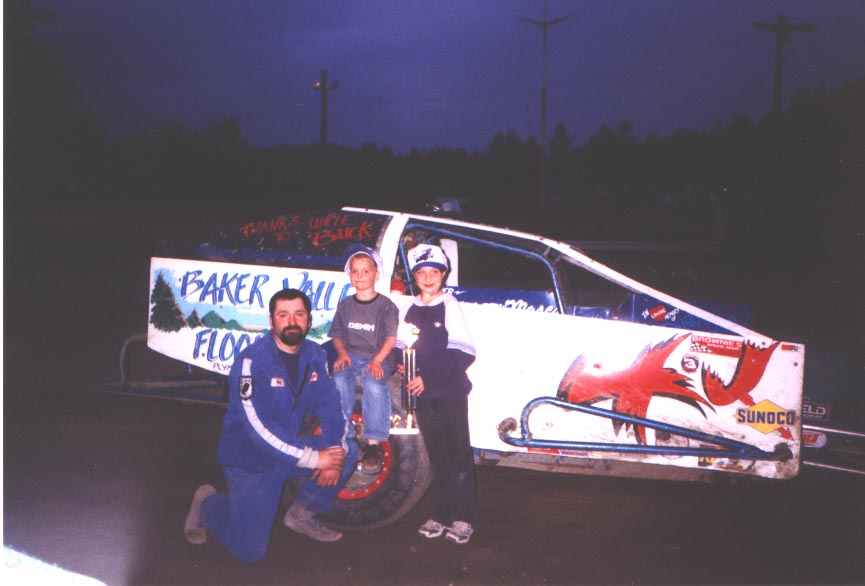 Ray Moses, he's always looking for something to do for the kids, that attend the races.
To the left - "Sweet" Lou Ottati. Below, "Brothers Brown" Mike Brown on your left and Ernest Brown II on your right. The both trophy in the same event!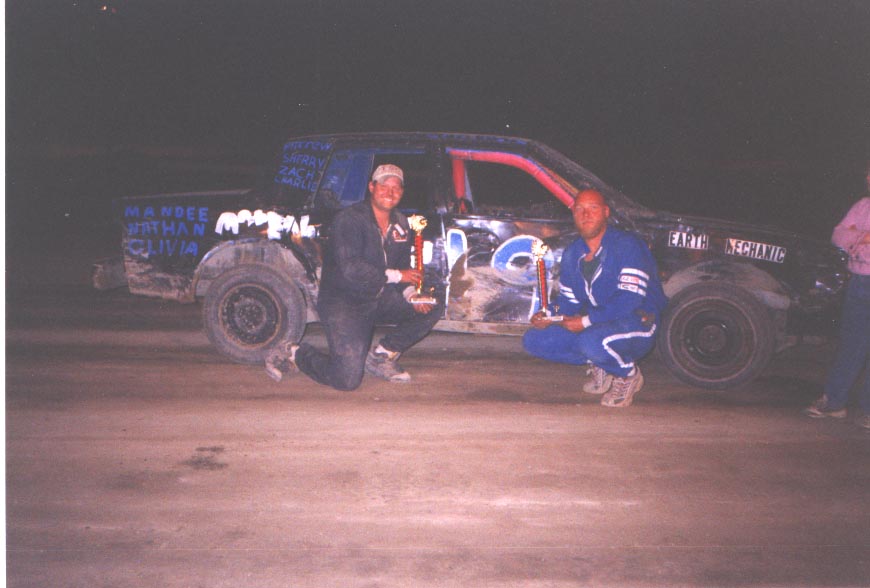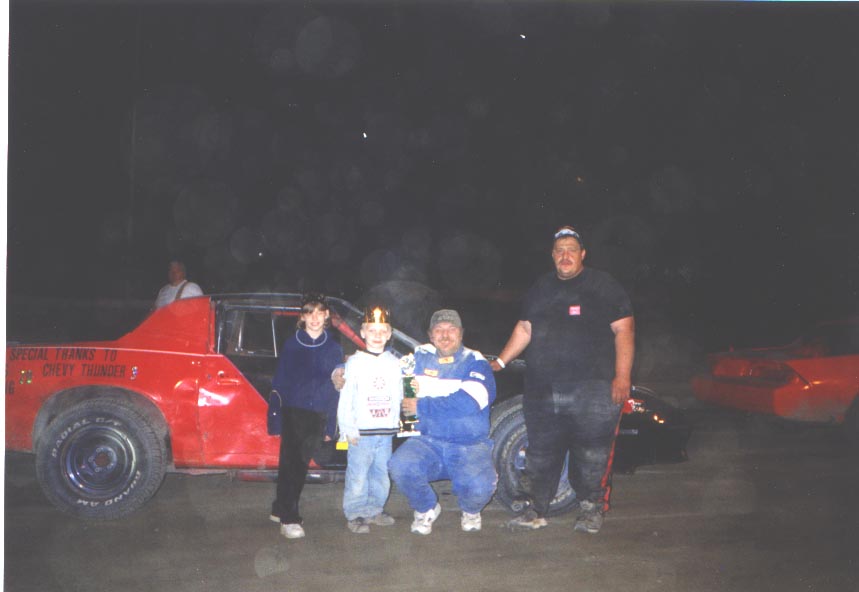 Left - #77 - Larry Stage - Don't ask......just....."Don't feed the Animals" Gotcha!
Below - #66 - Roy French and his wife, Sherri,who is one of our "50/50 Ladies" The whole family gets involved. So when you see Sherri, BUY YOUR 50/50 TICKETS!